The popularity of boudoir photography ideas is growing all the time. Boudoir photography is an excellent opportunity to show how sensational you feel in your body. If you desire to share something with your beloved ones, the boudoir images may turn into your best personal gift.
However, every photographer should be ready because the poses are crucial in boudoir photography. Before delivering the final outputs, you may sometimes need an experienced photo retouching solution to accomplish your boudoir photography to the next level.
Therefore, we've mentioned some innovative photography poses that'll help to enhance your creative juices flowing. We'll also provide you with some fundamental information about boudoir photography outfit ideas so that you can effortlessly get started.

To explore new or unique boudoir photography ideas, keep reading from now. Happy Learning!!
What Is The Core Definition Of Boudoir Photography?
Boudoir photography aims to create intimate, sensual, and romantic images. It features beds, lingerie, suggestive stances & mixes portraiture, fine art, and sexuality. Here, 'boudoir' is a French word that means a woman's private bedroom. This definition also offers you a different idea of the boudoir photography you may expect-sexy stimulating but personal and intimate.
Apart from that, boudoir photography has a sensual quality that isn't overt. It isn't as apparent as glamor photography. Boudoir is more subtle, depending more on suggestion than demonstration. The fundamental goal of a boudoir photographer is to tease and tantalize their audience.

Eventually, the outside boudoir photography ideas are a distinct photographic genre. You may use the boudoir style in fashion & product photography by incorporating boudoir elements.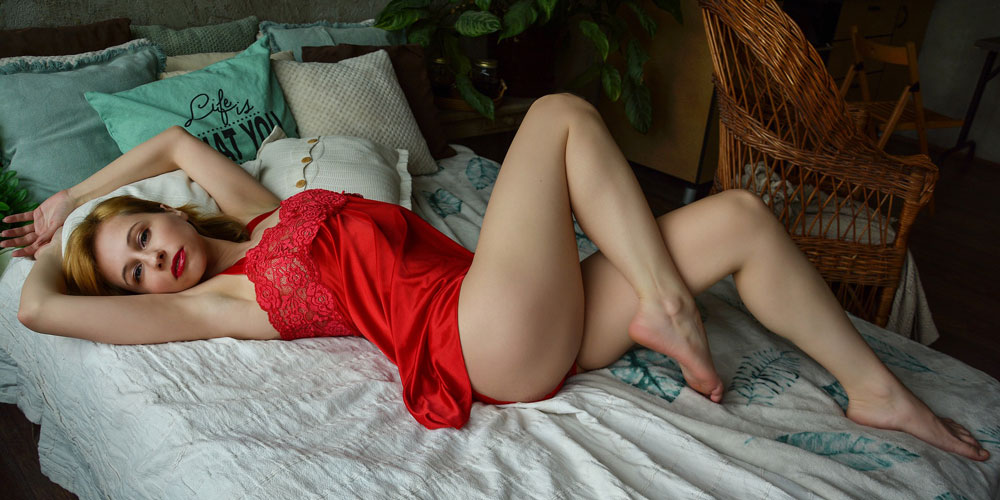 The Ethical Consequences: [Boudoir Photography Ideas]
You can do your boudoir photos. You can pose and shoot shots simultaneously if you use a shutter remote or timer. If you use this strategy, all you must worry about is staying comfy. Be more considerate when photographing with a model. Your model can be knowledgeable and self-assured. They'll be delighted to try out different stances.
Try to start things step-by-step if you're dealing with someone who's never done a boudoir photo shoot before. Because boudoir photography is such a personal form, you ensure your model is at ease during the shoot. You should follow their lead.

However, it's the model's body, so don't force them to do anything they don't want to do. You might have some self-boudoir photography ideas that you'd like to attempt. It's helpful to corroborate such that the model feels powerful and confident.
As a reliable photographer, it is essential to start small and complete each step professionally. If you're new to modeling in boudoir photography, it's common to increase the heartbeat slowly. Don't expect your model to strip off their clothing immediately. It will take some time. If everyone's satisfied, you'll have more positive results. No one should feel victimized there.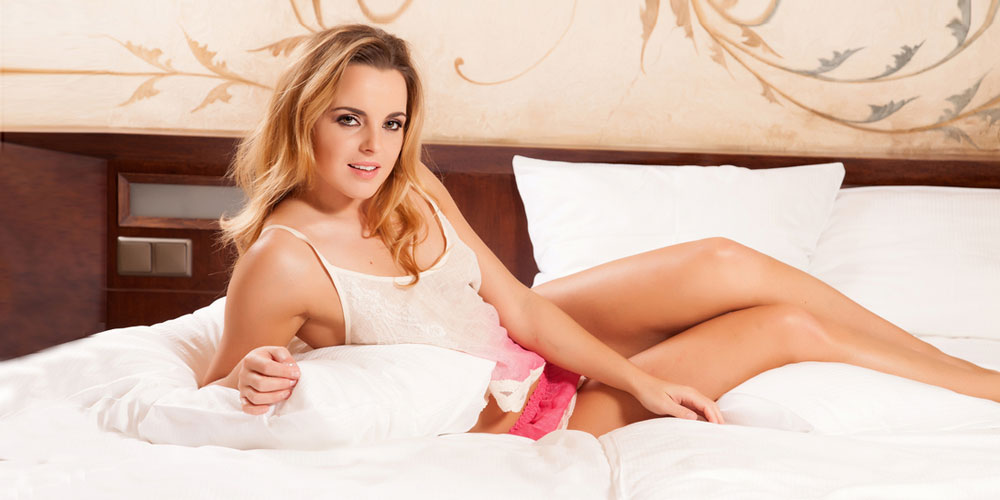 Photography Lighting Effects:
Boudoir photography usually originates with a soft lighting strategy. You may apply this trick to generate a good range of Christmas boudoir photography ideas. The proper utilization of natural light is widespread. For romantic atmospheres, boudoir photographers frequently employ soft and delicate artificial lighting. Therefore, natural light creates a beautiful effect. You may not always control it.

Additionally, the reflectors are intelligent ways to make maximum natural lights easily. You can vary the direction of the light and increase the loudness. On a shoot, they're a wonderful camera accessory to have.
In addition, mesh curtains are yet another way to control natural light. They allow light to pass through, so you're not entirely in the dark. The lowest light can produce more intimate surroundings. The colored curtains will assist you in changing the room's ambiance.
On the other hand, you need to link the hard flashes with fashion and beauty photography. If you want to use a moment, you can use softboxes. Another approach to soften the second is to use colored filters. Purples, pinks, and reds can create a romantic atmosphere. They're perfect for curvy boudoir photography ideas.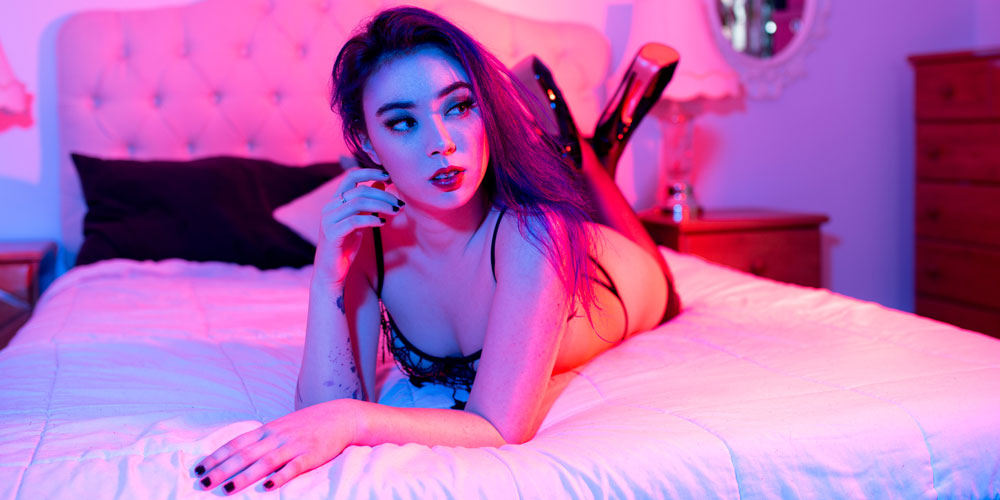 Most Preferable Boudoir Photography Ideas: [Top 18 Poses]
POSE#1. Take Off The Top:
Another position that adds movement and drama to the photographs is this one. The individual can remove buttons or pull the top over their head. It all depends on what they're wearing. An activity brings energy by having the model remove its top. The viewer is given the sensation of being present. They get entirely engrossed in reality.
However, taking off your clothes can be a pleasurable element of many sexual interactions. When someone takes off their clothing in the presence of another person, it is an act of trust. They're willing to strip down to their underwear and expose themselves. This self-assurance might help your photography have a more romantic feel.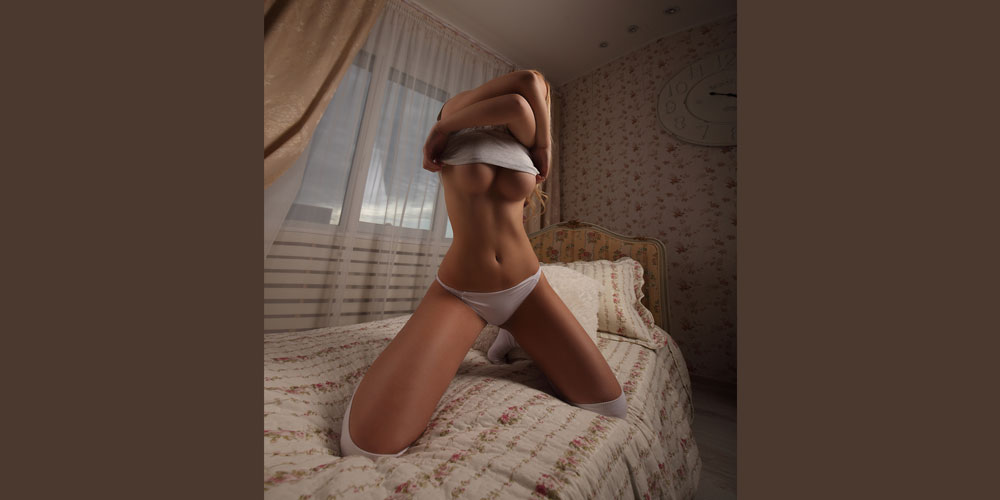 POSE#2. Cling To The Makeup Table:
It's a standing stance that can elicit a variety of romantic feelings. The makeup counter is a private area. Here, a woman will physically and mentally prepare for what is coming. The model leaning on the table creates the impression of being guarded. They're allowing you in, but they're keeping their secrets hidden. 
Additionally, this boudoir stance can be done in a more relaxed manner. The model can adopt a more comfortable, confident, and less coy pose. It means that they have nothing to conceal and are ready to deal with any circumstance that arises.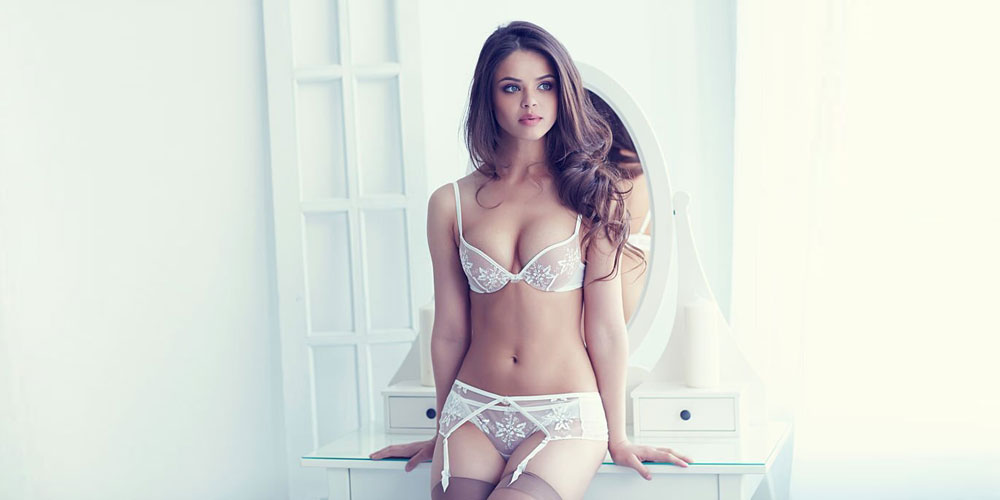 POSE#3. Cross-Legged On The Bed:
Lying in the bed with your legs crossed is a more relaxed and non-powerful photoshoot. It is a symbol of comfort & familiarity. It isn't sexually aggressive. However, it establishes a connection between the model and the audience. This posture on the bed evokes the feeling of "dawn after the night before." It reminds you of lazy Sunday mornings with your lover when you have nowhere else to be.

On the contrary, it's a boudoir stance with a relaxed feel to it. To enhance your posture, keep your back straight. To straighten and flatten unsightly lines in the skin, add twists in the hips or neck. Clothing and lingerie are not required at all.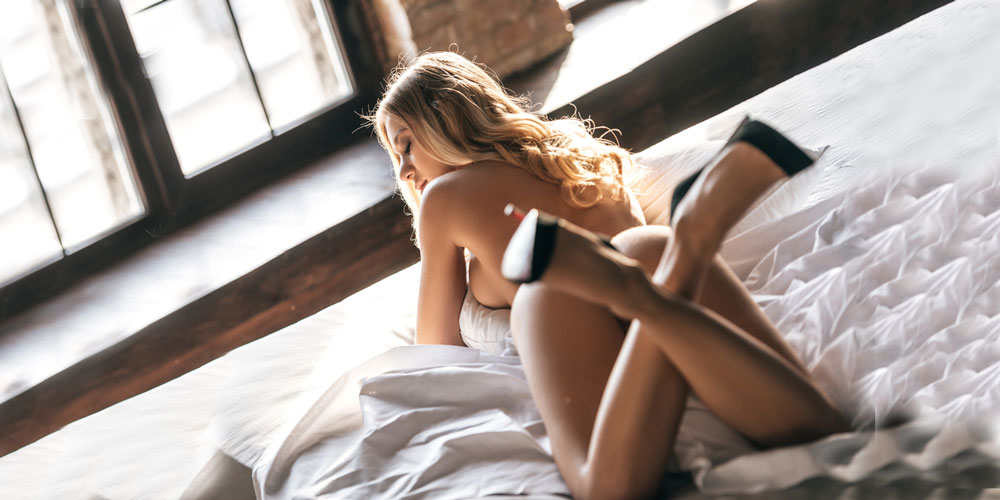 POSE#4. Kneeling With A Glance Over Shoulder:
It's a playful boudoir pose. It's not about challenging the photographic camera in a straight line with sexuality. It typically hints at a game of cat & mouse. It can create a boudoir photo that's more appealing.
The genuflection position provides the bum a beautiful shape, whether in underclothing, shorts, or nothing at all. It may easily form a gentle curvature in the backbone. When your model turns her neck, she'll have smooth body curves that may lead up from her bum to her head.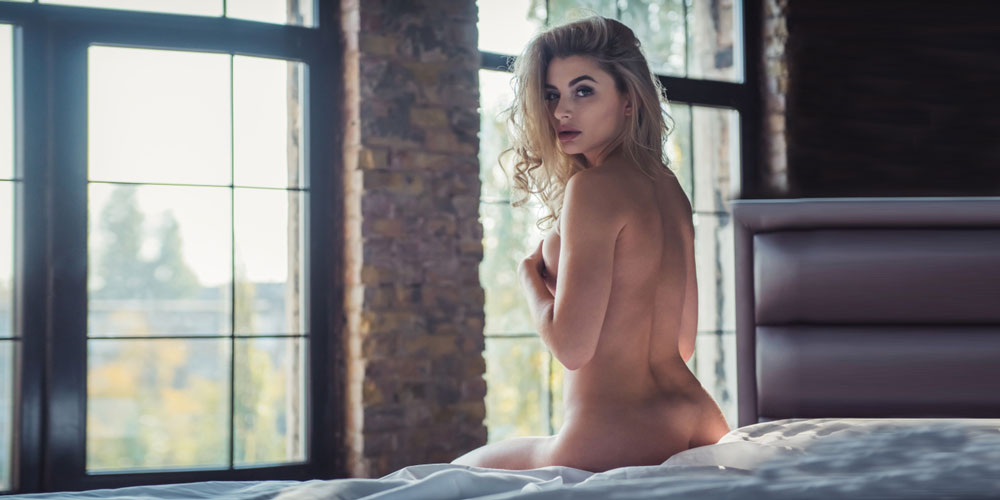 POSE#5. Forward-Facing Of A Window:
We know that a silhouette can create a noteworthy effect on any boudoir photography. There's no unambiguous detail, but the body shape provides you with some exclusive ideas & hints. Your imagination may do the rest of the work smoothly.
However, it can be best to have strong backlighting so that your model may easily stand between the window and your camera. Straining the curves of your model's body, they need to be playful regarding their back & push their bum out. Plus, to produce a solid hourglass body figure, she needs to put her arms & legs together.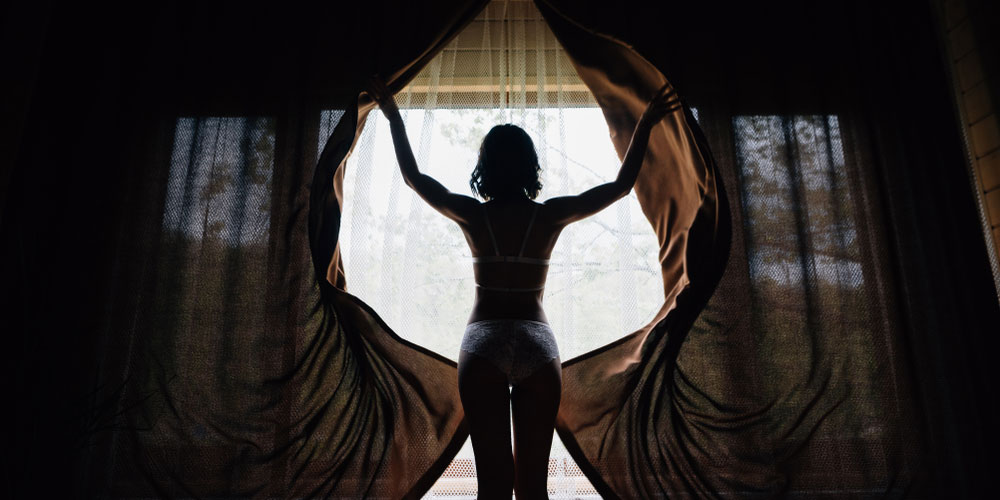 POSE#6. Bent Legs & Arched Back:
The DIY boudoir photography ideas are exceptional and straightforward. This posture is one of them. You want to tilt your head back as far as possible in this boudoir stance. As the spine arches back, you can hold yourself with your arms. To add more intrigue, bend the legs at two different angles. On top of that, it's a seductive stance that conjures up images of feminine desire. It looks good on any woman's figure. The back arch pulls the stomach area inward, keeping the skin smooth.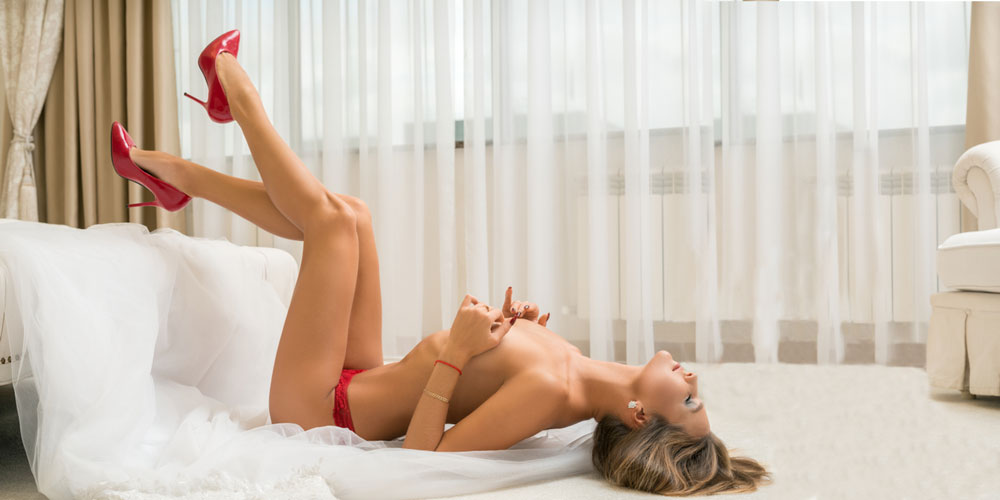 POSE#7. Turning & Looking While Walking:
In boudoir photography, a view over the shoulder always creates a significant impact. It entices and teases. But it's not obnoxious or disrespectful. Step one foot forward and gaze over the opposite shoulder for the model. It slims the body by creating a natural twist. Walking on your tiptoes can help shape your legs and buttocks.
POSE#8. One Hand On One Hip:
Start your boudoir shoot with this one. It's a simple stance that requires little flexibility. The model must place one hand on their hip and lift the other to her head. It generates an "S" shape that suggests mobility while also lengthening leading lines down the body's side. They can take a stride forward with one foot to help expand the abdomen.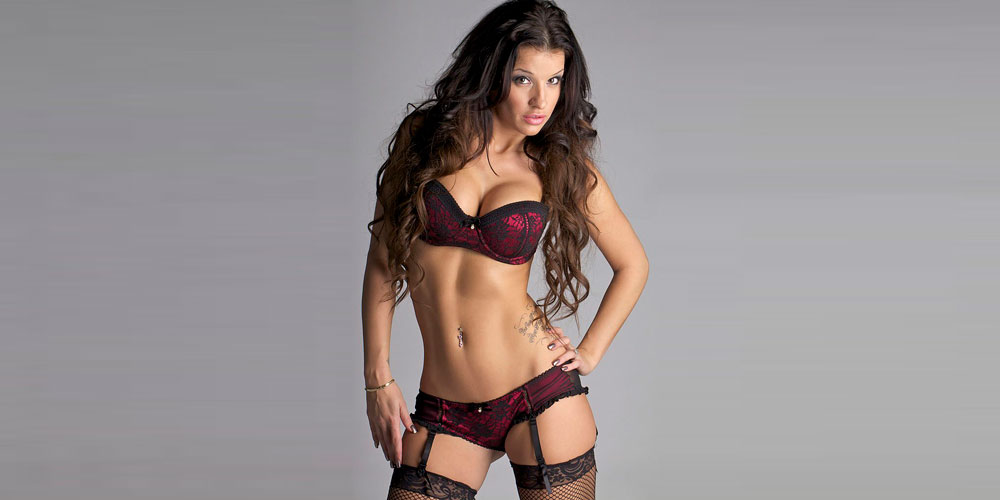 POSE#9. Arched Back Against A Wall:
Boudoir postures don't have to look natural all the time. The ideas are designed to make your model more appealing and feel sexier. This boudoir posture is an excellent example of that. It's not simple to grasp, yet it produces lovely curves and shapes. They must rest against a wall with their shoulders and backs. The spine's arch can be deepened by standing with lifted arms and bowed knees. Your model needs to be practiced in a squat position, giving the bum a more extraordinary form.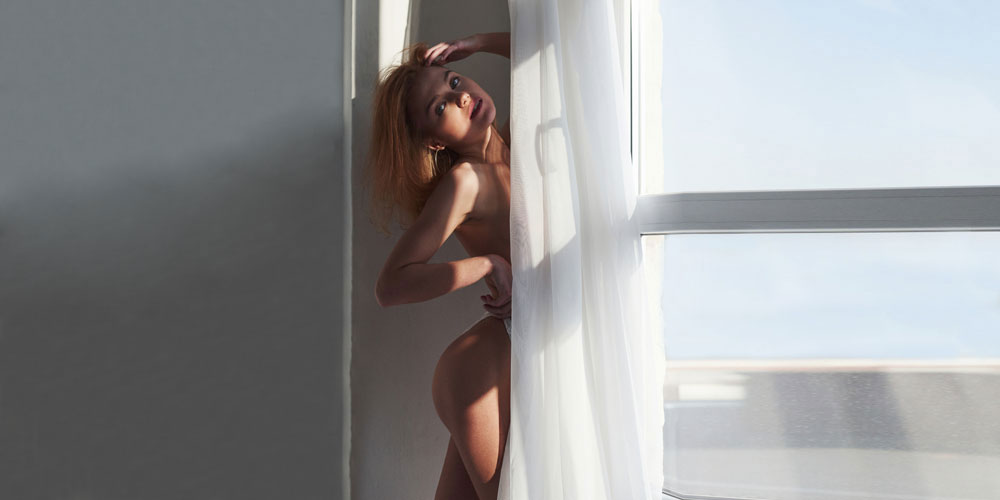 POSE#10. Lying On Your Side With Backing On The Wall And Facing Forward:
The bed is the most proper place to do this posture. It allows the model to stretch out and is also very comfy. Your model can lie on their side with their head raised and facing front. It's a fun stance since it allows you to photograph your face, chest, and buttocks all at once. The bed also placed the figure on a platform. As a result, the photographer has an easier time getting down to their level.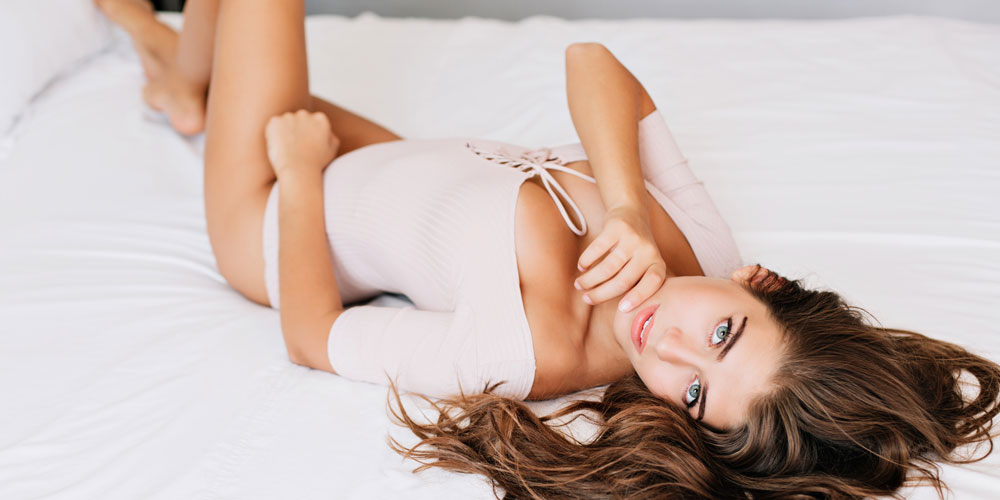 POSE#11. Kneeling & Leaning Forward:
Another basic stance will help your client warm up for boudoir photography. The result is always sultry and sensual boudoir photography. Kneeling is required, with the model's buttocks touching their ankles. Then they lean forward, gently arching their spine. This arch emphasizes their curves by pushing out their buttocks and chest.

POSE#12. Lie Down With Your Arms Raised:
It's a basic but effective stance. It's relaxing, yet also tempting and seductive. Allow your model to lie back on the pillow with its head on the pillow. The observer is invited by placing their hands on the cushion above or beside their head. It's a submissive stance with a sense of humor and deliberate vulnerability.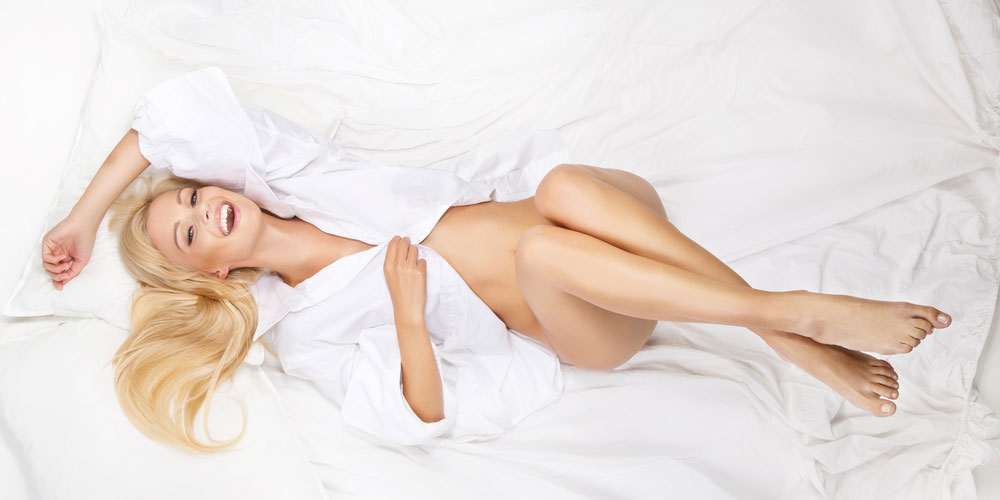 POSE#13. Knee On The Chair:
This approach is a little more jovial than before. It also draws attention to the body. Perched on the chair with bowed knees, the model can arch their back. It'll make their chest and bottom protrude. Tilting their head back or to one side offers a slimming and smoothing stretch. The model can grab the chair to show her control and strength if the chair has arms.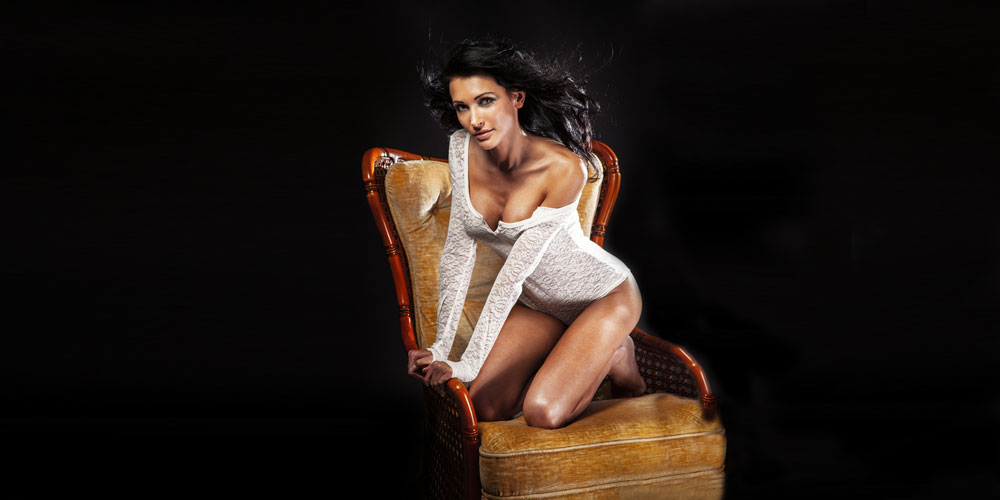 POSE#14. Sitting With Knees Covering Chest:
It's an excellent pose to try if your client wants to do a fully naked boudoir photography shoot. Everything is hidden, even when the model is entirely nude. It's captivating, but the audience has to use their imagination to find out what is actually going on.
On the contrary, they have the option of sitting on the bed or the floor. Their knees must be brought to their chests, and their arms need to be wrapped around their knees. Their arms and knees will hide their chest. They can also cross their ankles to conceal their private parts.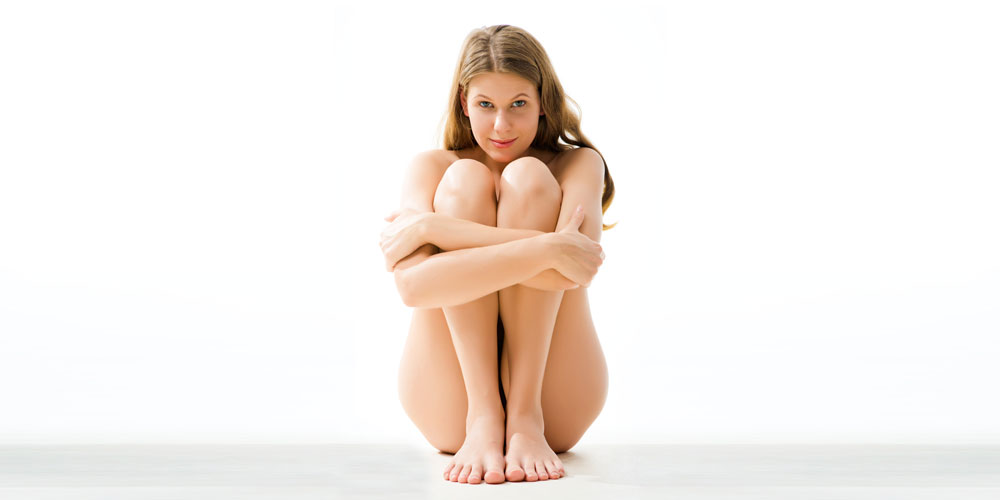 POSE#15. Sit On The Edge Of The Bed & Looking Back:
Boudoir positions can be done while sitting on the edge side of the bed. Here, the camera should be positioned behind the subject. This perspective provides mystery and allows the imagination to do a lot of the work.
The model should perch on the bed's edge. Their knees need to be bent at a perfect angle, and their backs should be straight. With arms, you have more freedom. They can touch their hair with them.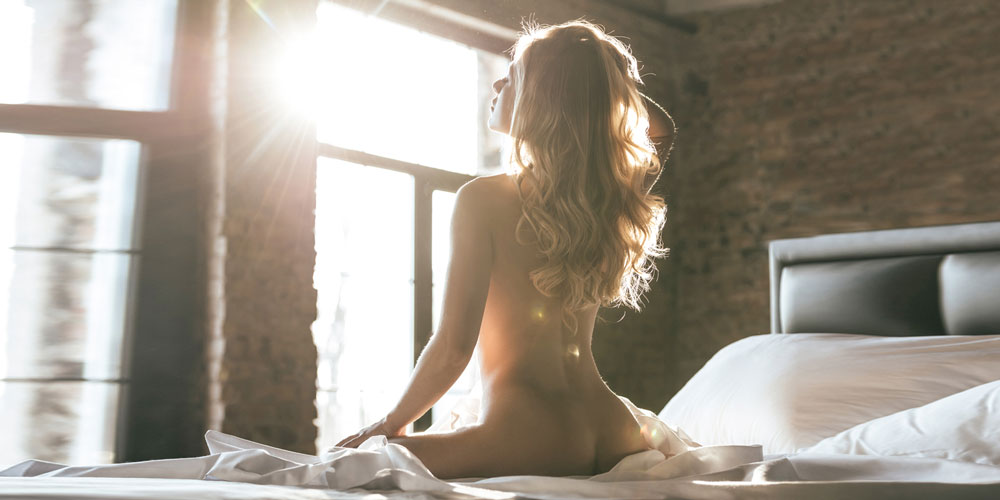 POSE#16. Take A Selfie In Front Of A Mirror:
For boudoir positions, mirrors are a fantastic accessory. And to get you started here's a simple function. The model can change their hair while standing in front of the mirror. The beauty of a mirror shot is that it allows you to view the features on both sides of the body. It results in a boudoir photo with a lot of exciting details.
POSE#17. Lie Down On Bed With Arms Stretched Out:
It shows their control over the area. It's also a powerful position that enjoys being photographed. Your model needs to stretch out her arms on either side once she is on her back. The sleeves of the hands need to be face down. You should also notice some strain in the body. Maintaining a bent leg will help arch the spine and slim the tummy.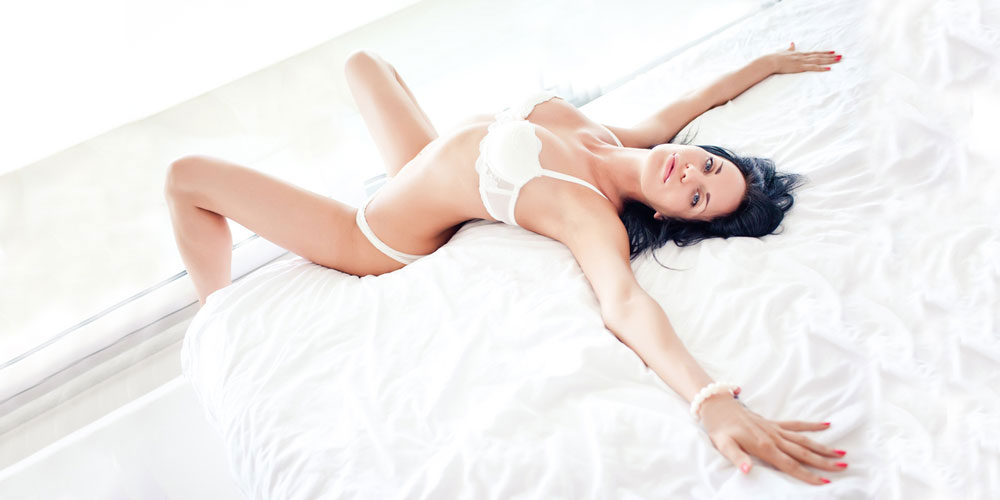 POSE#18. Belly Down With Head Turned:
It's another bashful position with a mischievous undertone. It's mysterious but alluring. Your model has to lie on her stomach on a sofa or bed. Then they must turn their heads towards the camera. They can construct a frame for the face with their arm.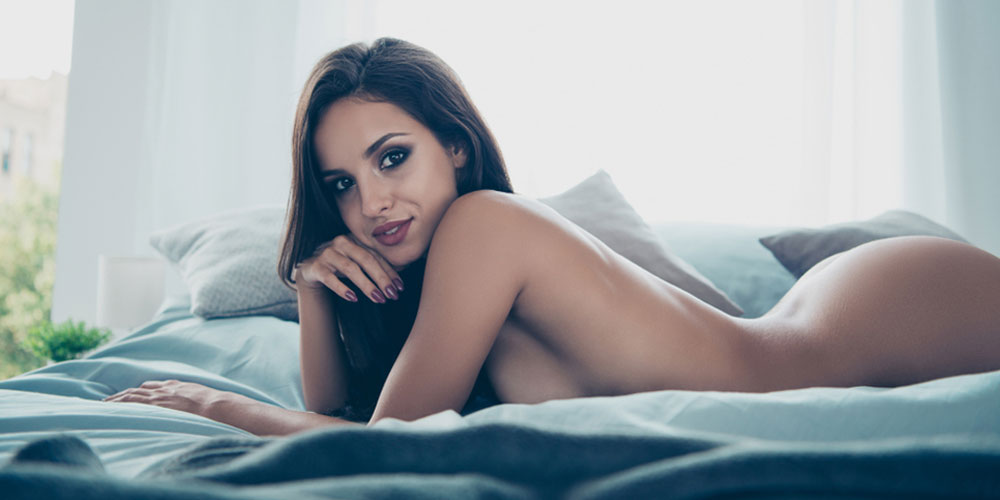 Best 3 Maternity Boudoir Photography Ideas:
1#. Get To Know Your Client & Make Her Feel At Ease:
Before a boudoir session, the first and most crucial step is to get to know your client thoroughly. It can be a casual get-together a few days or even hours before the final boudoir photoshoot.
However, the main goal is to put your client at rest and gain her trust as early as possible. Those at ease in their flesh may become self-conscious when forced to undress in front of a stranger photographer. Consider the clients who are apprehensive about exposing their pregnant bodies.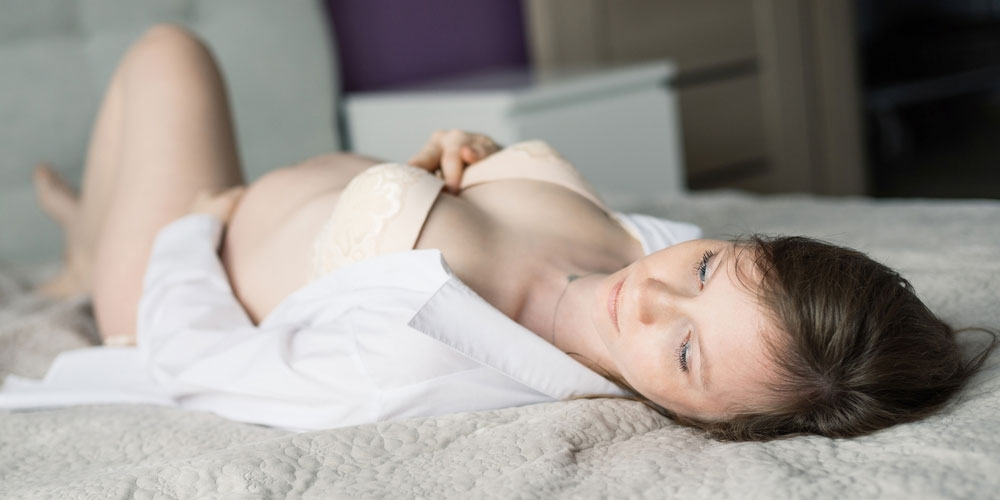 2#. Wear Simple Clothes To Keep The Focus On Your Body:
The most common question by customers is about their clothing during boudoir photography. 'What should I put on for the boudoir shoot?' The simple answer is whatever makes the customer feel comfortable throughout the boudoir photoshoot. A button-down shirt, a basic T-shirt, and pajamas are all good options here. Using simple clothing can quickly help bring the viewer's attention to the body.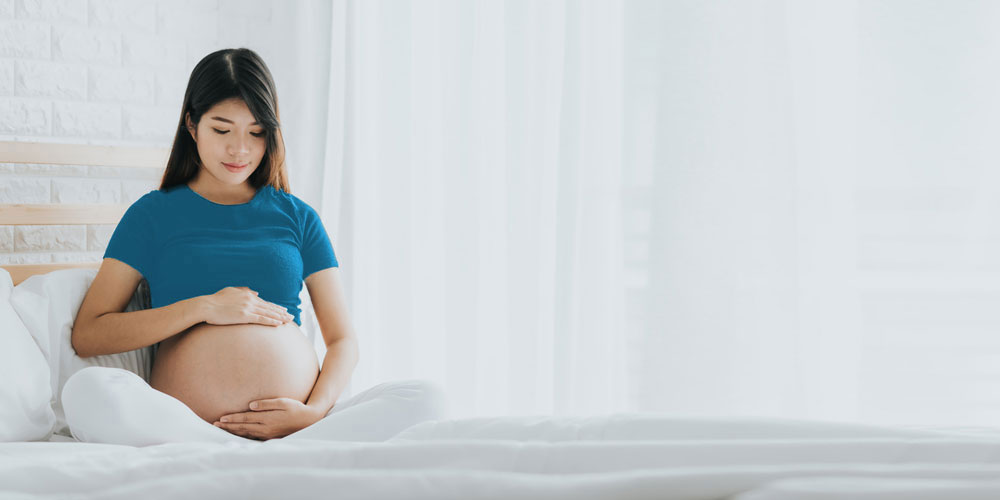 3#. Highlight The Shapes To Highlight The Pregnancy's Beauty:
It's one of the most daring boudoir pregnancy photography ideas. It'll help you gain your client's trust swiftly because pregnant women have beautiful curves that you should highlight in your boudoir photographs, concentrating on the abdomen, breasts, and thighs to emphasize femininity. 
Therefore, you can stress the curves and forms in various ways to get the best picture results. You can use natural or studio lights to properly light up the shapes and curves. A backsight can also visualize silhouettes professionally. Plus, seductive curves and shapes will develop.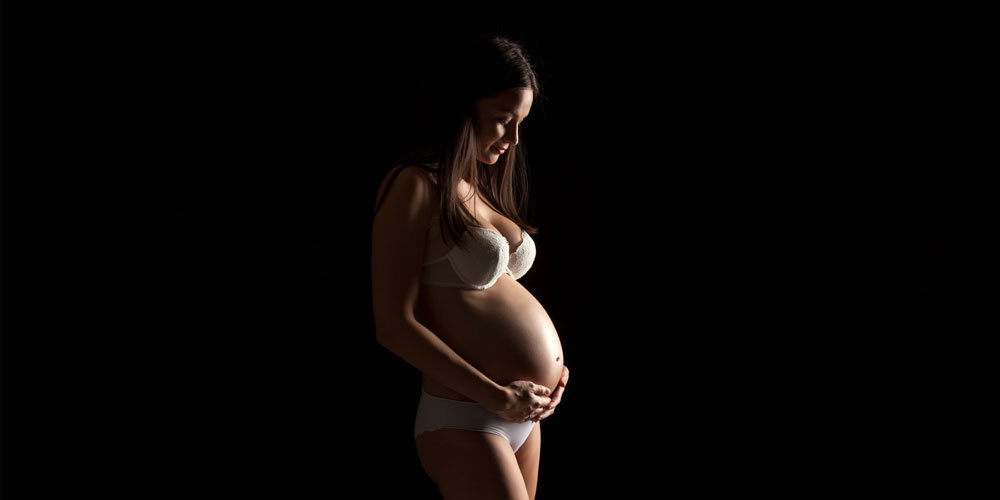 Professional Suggestions: [Boudoir Photography Ideas]
Boudoir Photography is one of the strategic ways to capture sexy, erotic, classy photos for women of all shapes, sizes, and ages. A woman doesn't have a runway model body to be attractive in photos. As a skilled boudoir photographer, it is your primary job to produce incredible snapshots that will leave them feeling more confident and proud of seeing the outcomes.
Moreover, some women can be highly confident in front of any camera shoot in such a vulnerable state. Others, not so much. You need to understand this quickly and accomplish your jobs accordingly. Hence, outstanding boudoir photography involves a bit more web research & strategic planning when compared to other types of photography. Plus, it requires the most professional & intimate relationship with your customer or client. 
In the end, because of possessing a unique mix of creativity, and interpersonal & technical skills, boudoir photography is not applicable to each photographer. For some people who master it, it's genuinely modern artwork.
Conclusion
I hope this blog post has given you all the latest boudoir photography ideas & inspiration you require starting. If your model feels so shy/ nervous or doesn't feel 100% confident about her lovely body, undressing lingerie in front of any photographer may give you a lot of trembling. For shy novices, we've already provided boudoir postures. There are also unique poses for self-assured models with prowess. 
On the other hand, these boudoir postures will help your clients appear and feel sexier. They will warm up when your camera does. By the end, you'll have amassed a collection of sultry and sensual boudoir photographs. 
By reading our regular blog posts, anyone can easily access a distinctive source of motivation to capture dreamy-excited boudoir images. Be creative to follow the fantastic boudoir photography ideas. Good Luck!!