In the 21st century, doing Yoga is a source of deep motivation. In this article, we've tried our best to describe how Yoga can motivate people's craft, from common bloggers to highly dedicated photographers. We believe that their artistic yoga photography will encourage you tremendously. 
Apart from that, some customers proud of their outstanding achievements want to be captured in photos. But are those photoshoots easy to grab? For capturing professional yoga photography, enough lighting, equipment, pose, and the yoga model are essential. 
Now, start reading to get the most valuable tips for all yoga photography lovers and learn great photoshoot ideas to try out with different customers. Best Of Luck!
Artistic Yoga Photography
You can get instructions on numerous web pages or from professionals to know the best yoga photography art in modern times. Those tips and tricks can be well enough to learn quickly and achieve the best results while photographing yoga practices.
But if you are a beginner or new in this field, you must have the basic concepts in words before generating the yoga photography theme in your head. 
Therefore, we're trying to provide you with the fundamental ideas with a board description. Plus, you need to realize them well during or before artistic yoga photography appropriately.
Check out the list of Fun and Creative Photoshoot Ideas to Inspire Your Next Shoot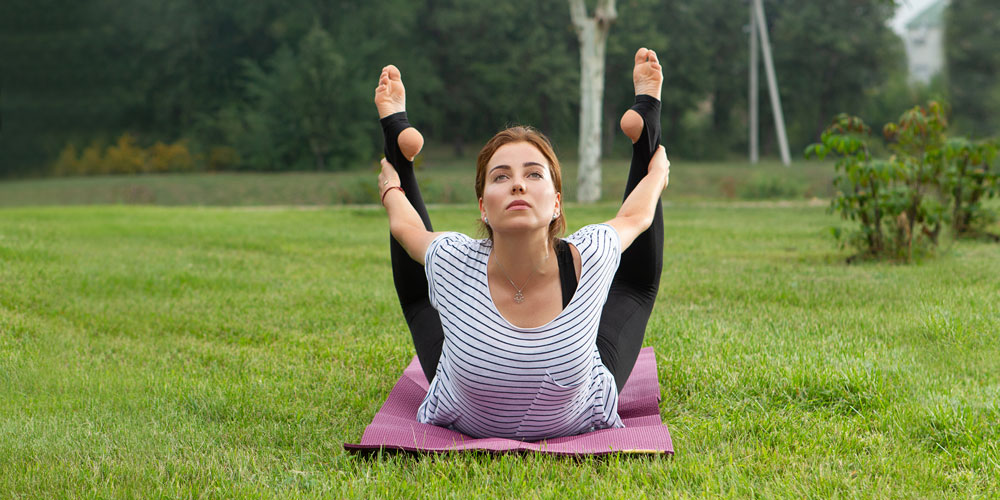 Image Source: freepik.com
Artistic Yoga Photography Techniques To Encourage Imagination in Photographers:
(I) Select The Type Of Yoga That Best Suits Your Needs:
When you think of yoga, you might imagine some images like – can bring my foot to my forehead, or I'm meditating on the top of a mountain. By contrast, yoga can be all of the above. The possibilities are virtually unlimited. Hence, there are mainly 4 types of yoga practices which are mentioned below: 
The Hatha Yoga

The Power Yoga, or Ashtanga Yoga- [most popular types of yoga].

The Iyengar Yoga 

The Kundalini Yoga or Jnana Yoga
Eventually, traditional, energetic, soft music or tools opportunities are almost endless. Depending on your characteristics, you can select a form of yoga that usually suits you well. 
Also, you can check out our Photo Retouching Service
Image Source: pixabay.com
(II) Be Relaxed And Let Go Of Your Unnecessary Or Negative Thoughts:
I was afraid of becoming bored the first time I tried yoga. I signed up for a 5-week Power Flow Yoga class to get the optimum outcomes quickly. Here, it was absolutely what I needed at that time. But I have to say that one of the crucial things I learned was how to relax and let go of all my unnecessary or negative thoughts at the end of class. It essentially assisted me in resolving my sleeplessness problem at the time.
Learn more about Maternity Photoshoot | Pregnancy Photoshoot Poses Ideas to Capture Love
Image Source: freepik.com
(III) Accept Your Limitations, And Most Of Them Are Only Temporary:
Yoga is an excellent method to connect with yourself and get a sense of how your body is feeling at any given time. Each of us has physical and psychological limitations. Try your level best to work with them rather than against them. 
However, it doesn't matter if you don't perform that fancy or advanced version today. But it isn't the ultimate point. Since a single yoga practice may be modified to meet any level, physical limitations are rarely an issue. It can be better if you accept your limitations. Pushing your body too hard can be a big issue because of getting results in injury. 
Find out more The Ultimate Guide to Captivating Couple Poses: Unleash the Magic of Love
Image Source: adobestock.com
(IV) Don't Go For Perfect Shapes Or Attractive Positions:
I won't get into the "Focus on the journey, not the result" type of preaching since I'm sure you are sick of it. However, if you want to achieve those insane poses you saw on a yoga profile, the superstars it may take more time and work than you're willing to devote to that aesthetic aim.
Should I expect to obtain insane professional results right away if I buy a great camera and take a couple of Yoga photography classes? Well. It's the same situation here. Everyone has their learning curve. Let's take competitive advantage of it.
View more Ugly Wedding Rings: Embracing Unconventional Beauty
Image Source: pixabay.com
The 10 Pro Tips For Artistic Yoga Photography in 2022
1#. The Lotus Posture:
A Yoga pose of the Yoga's Lotus Model is its calling card. This attitude can be striking, such as on the beach at night.
Find out more about How To Edit Waterfall Photos
Image Source: pexels.com
2#. Back-Bending Yoga Pose:
Examine your model's ability to accomplish the bridge stance. It appears incredibly stunning because all of the body's curves are exposed. If you can find a lovely setting, the asana will have a captivating impact on your whole body. 
View more Flower Photoshoot Ideas
Image Source: freepik.com
3#. Taking A Step Back From The Camera:
When it comes to women's silhouettes, showing a back to the camera might also be enticing. Because of its unique appearance, the yoga photo will elicit strange emotions in the spectator. Allow your model to do an asana while you manage the light so that it can envelop her properly.
Receive professional photo retouching service for about $0.75 per photo.
Image Source: pexels.com
4#. From A High Position:
Top-down frames may help with yoga pose photography, especially if you emphasize the yogi's asana. You can use shadows to draw attention to certain aspects of the technique or the model's unique qualities.
Find out more Sweet 16 Photoshoot Ideas
Image Source: freepik.com
5#. Shutter Speed Experimentation:
In yoga photography, there are several unique tactics to try. Such as increasing the shutter speed and blurring the motion may substantially impact the viewer if you can use a neutral density filter and apply the same movement with a lower setting. Moreover, you can use a tripod for dramatic contrast and ask the photo figure to remain still. Otherwise, you may have her move and experiment with unmoving harmonies.
See: Hunting Photography [Best 18 Tips & Ideas]
Image Source: pexels.com
6#. Use A Double Exposure To Get Incredible Results:
You can mix two or more best yoga photos in a double-exposure photograph. You can either add dynamics to a single captured position or display multiple asanas in a single image. 
In the beginning, it seems so challenging. But all you need are two or more stunning yoga images, photo editing software with a layer opacity tool, and some Adobe Photoshop knowledge on how to use it effectively.
View more 21st Birthday Photoshoot Ideas
Image Source: pexels.com
7#. Photograph In White & Black Combination:
Monochrome photographs may accentuate the photo frame's light shifts, providing a new perspective. It only eliminates the colors to see how much different light levels make.
Check out Super 45 Summer Photoshoot Ideas
Image Source: pexels.com
8#. At The Typical Training Location:
You can schedule a photoshoot on a beautiful bright day and ask a yogi to follow the typical routine to capture genuine yoga photographs. As the positions flow one into the other, always be ready to shift around. 
Learn more about 37 Impressive Fall Photoshoot Ideas [Must Know]
Image Source: pexels.com
9#. Photographs Taken At Your Home:
When you practice indoor yoga photography, the girl can execute some calming postures on the chair or extend on the floor. The yoga image will look more impressive if you can shoot from the ground. On the contrary, if the girl extends her arms forward or rests her face on her palms, the photograph will look more amusing.
Check out the list of Mom And Son Photoshoot Ideas
Image Source: pexels.com
10#. Photoshoot With Yoga Married People:
You can effortlessly photograph a loving pair. If the woman gets pregnant or has a young child, a photo session will be fascinating. It'll turn out to be a stunning family portrait. The photo shoot can be carried out either in the yoga studio photos or in nature.
Learn more about 25 Exclusive 30th Birthday Photoshoot Ideas For 2023
Image Source: adobestock.com
Artistic Yoga Photography Ideas: [Professional Recommendations]
Do you aspire to take the flawless and best yoga photography? Here are a few easy tips to help you enhance your abilities and challenges with numerous experts. Let's get started. 
I. Conduct Experiments Before The Yoga Photoshoot:
There's no way to shoot decent yoga photography if you don't understand what yoga means. Based on your interests, there are various methods to go about it.
However, you can watch various yoga videos on YouTube, enroll in virtual yoga courses, or read books about yoga practices. Here, any research will help you go closer to achieving yoga photography
Read: Top 52 Senior Picture Ideas for Capturing Graduation Flawlessly
Image Source: freepik.com
II. Select An Appropriate Location:
Yoga may be done anywhere, which means that any location can be used for filming. By photographing in nature, such as a forest or a beach, you can inspire a wide range of feelings, and your yoga photos will exude the sense of serenity and freedom that many yogis value. Therefore, a cityscape is another vibrant backdrop, which makes the images of yoga performers more vibrant and media exposure.
View more Graphic Design is My Passion | Origin and Best 15 Memes
Image Source: freepik.com
III. Maintain As Much Cleanliness As Possible On The Mat:
The mat is required for most picture shoots, and making sure it stays clean will make digital presence easier. Yoga models are likely to be barefoot when they pose and leave footprints or other marks across the mat when you capture them.
To deal with them, I'd like to use a spray bottle filled with a mixture of water & vinegar and a clean towel. When the mat becomes untidy to switch artistic yoga poses, take some time to wipe it down. Your yoga model will gradually notice that you're competent and attentive when it comes to tiny matters.
Learn more about Impressive 30 Christmas Photo Ideas For You To Use
Image Source: freepik.com
IV. Build A Masterwork By Waiting For The Sunset:
The crucial moment before the sunset is always ideal for taking beautiful yoga photographs. Use the most basic asana and let the fading sun do its work. Try to avoid allowing your shadow to emerge in the frame if the sun is directly behind you.
Find out more Become an Expert in Car Photography with Our Comprehensive Guide
Image Source: freepik.com
V. Change The Distance Between You And Your Model:
In the case of yoga photography, never stay in one place for too long. Move around and take yoga photos that tell a different story. Utilize a wide-angle camera lens with an extensive image backdrop to fill the photo frame. 
Then get closer to the model and concentrate on her. Practically fill up the photo frame with her asana practices. Plus, take a few medium photos to focus on the model and include some close-ups for maximum impact. 
Read more about Friend Photoshoot Ideas – 35 Fun and Exciting Choices!
Image Source: freepik.com
VI. It's All About The Clothes:
The clothes don't matter much during the yoga session, but they matter a lot for artistic yoga photography. With two outfits, the outcome can be fascinating and more changeable.
Your yoga girl photo shoots are a way to promote a specific company, which is why you should take extra care to photograph yourself in all of the accessible costumes. Always ensure that your model has yoga bras, pants, and socks in her wardrobe for truly captivating yoga photos.
Check out Incredible Graduation Photoshoot Ideas and Poses
Image Source: freepik.com
VII. Maintain The Minimum Photo Frame Rate Values:
Yoga positions are usually static. Choose a shutter speed of 1/250 to 1/125. Avoid going any lower than that if you aren't using a highly recommended tripod.
Image Source: pexels.com
Final Verdicts
Yoga Photography with deep concentration and patience may provide unique frames with the most passable photo impression. It can be best to use your 6th sense to do artistic yoga photography effectively. 
Try to use the yoga photography tips & ideas mentioned earlier, along with using them during your final yoga photo shoot. Here, be more specific with each detail to determine which ones you need most and which ones you don't. 
On the other hand, you can hire quality photo color correction solutions for post-production to create more professional yoga photos. You may get quick help from an experienced photographer to perfect your yoga photography. Good Luck & Be Happy!
FAQ:
1. What Is Yoga Photography, And How Does It Work?
Answer: Yoga photography is simply art that depicts art. These creative and dedicated photographers capture yogis and asanas that can respect the discipline, the physical environment, and the human body in unique ways.
2. What Is The 1st Phase In The Yoga Process?
Answer: The first phase is the brief period when you first perform a yoga position. Slowing down your movement into a yoga posture can keep you mindful of your alignment, which will stop you from getting an injury. Additionally, relaxing can raise your awareness of how far your muscles can go at any given time.
3. Which Yoga Posture Is The Most Significant In One's Modern Life?
Answer: The most fundamental yoga posture you will ever master is smiling. You can get more benefits if you use your smiling face in your daily lifestyle. A grin is more than just curving the edges of your mouth. It's a scientific way of modern life.
Read Our Latest Articles-